Join Persian Women In Tech DC for our October 2018 event on Thursday October 25, 2018 from 7pm - 10pm hosted by Quorum HQ . 
This event is open to all (Women and Men) In and interested in Tech/ STEM.

Agenda:
7:00pm -8:00pm: Check-in and networking 
8:00pm - 8:05pm: Welcome note 
8:05pm - 8:50pm: Panel
"The Influence of Data Science on various industries" 
moderated by:
Saleheh Vahaji, Senior Consultant - Noblis 
Panelists: 
* Faezeh Raei, Senior Economist, International Monetary Fund
* Mersedeh Tariverdi, Disaster Risk Management Economics | Analytics Unit | GFDRR , The World Bank
* Fareed Aref, Senior Delivery Manager, Databricks
* Arian Ghashghai, Entrepreneur and Incoming Software developer, Facebook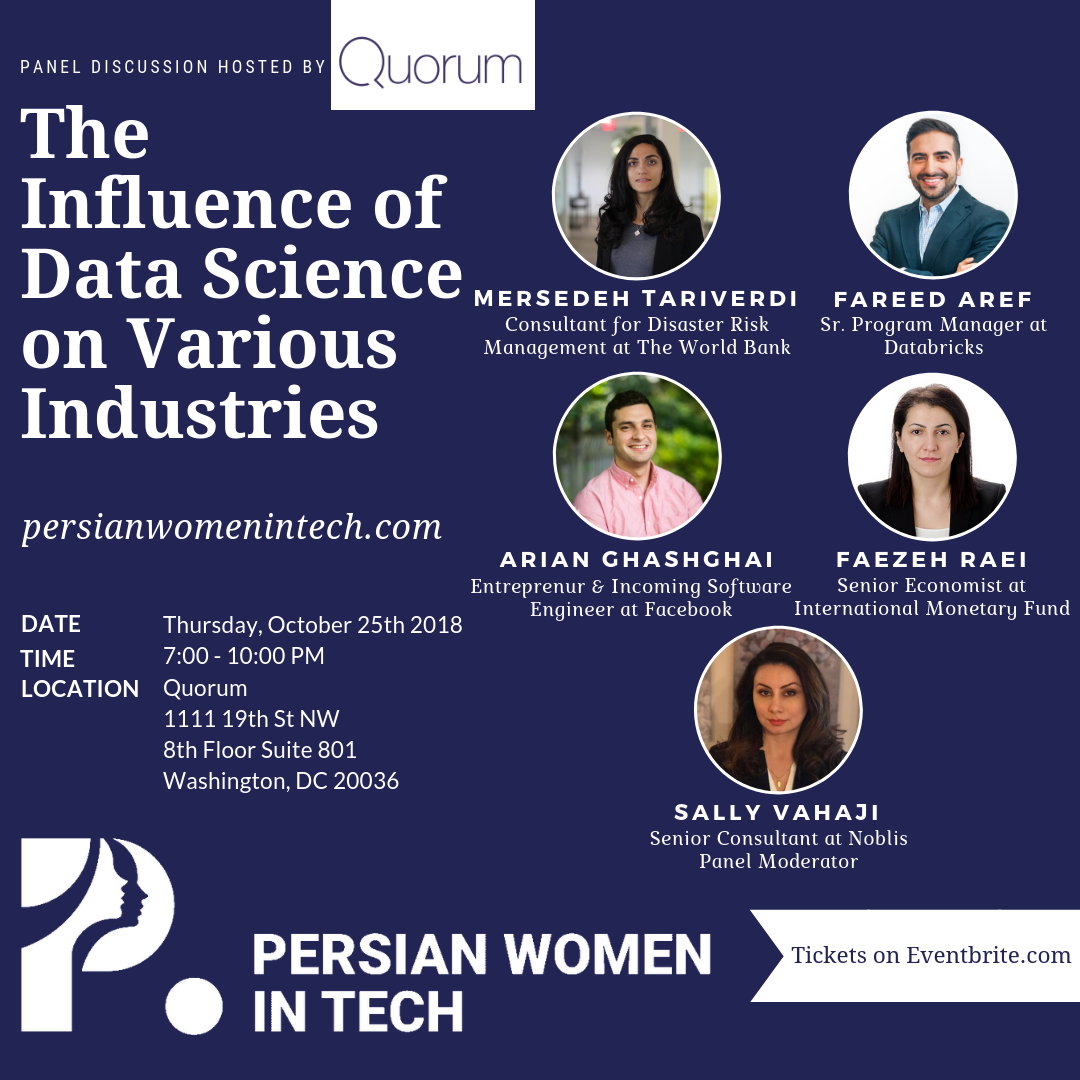 8:50pm - 9:00pm Q&A
9:00pm - 10:00pm Networking
Persian Women In Tech DC October 2018
is
hosted by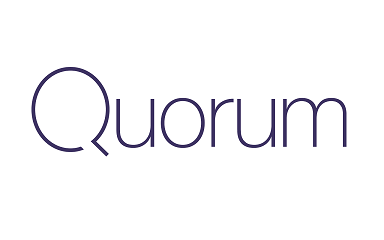 PWIT is a Non-profit 501(c)(3) Organization dedicated to celebrating and supporting Iranian women in the technology community from all across the globe. Our members include  engineers, founders, intrapreneurs, entrepreneurs, investors, and technologists. At each event we invite speakers to discuss entrepreneurship and technology.  
*Please note that you must be 21 or older to attend Persian Women In Tech Meetups. We will be checking IDs at the door. Tickets are non-refundable and non-transferable. Persian Women In Tech reserves the right to refuse admission or entry to any (or all) Persian Women In Tech event(s).